Myopia Network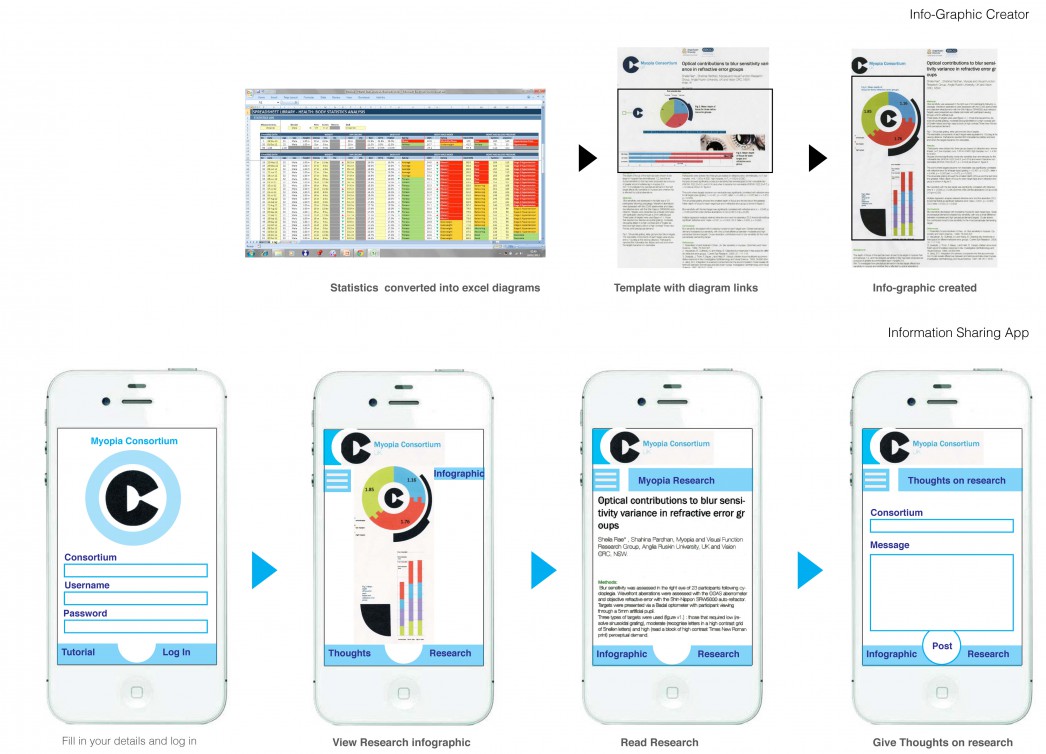 Brief

Create a brand identity for the Myopia Consortium and a means of communicating their research between other researchers.

Resule

I created an brand identity and interactive experiences through design communication that makes use of developing digital media to communicate information across a social network.

Interactive process

I created a brand that represented the myopia condition and a means of converting data into visual info graphics without professional assistance. Additionally I created an interactive communication network design that these info graphics could be shared through and receive feedback.