Here & Now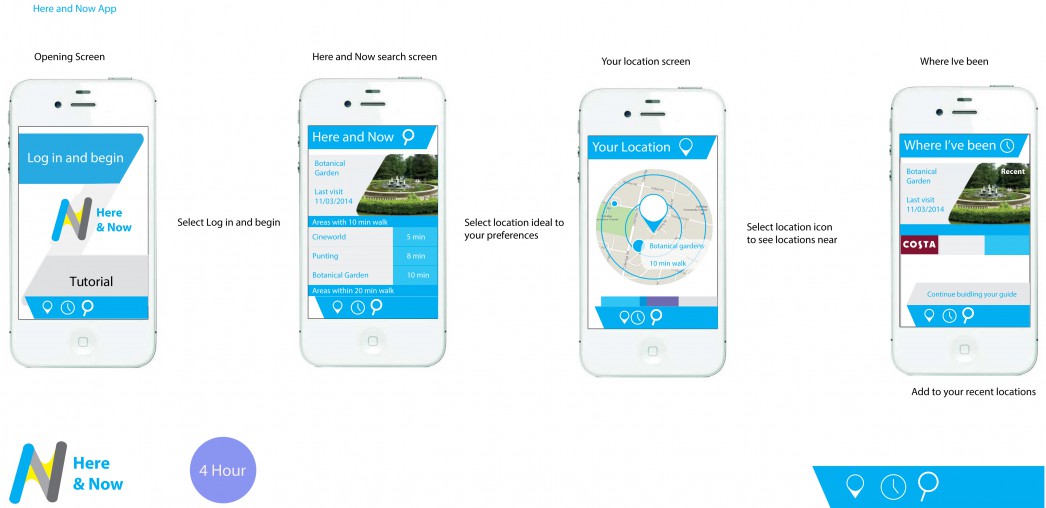 Brief

Use a navigation algorithm to create a design for a functional app based on test locations target market. The location of the app will be London and introduced near local schools and targeted towards parents.

Result

I designed the app to fit the purposes of student parents and more specifically single parents who have tight schedules and need navigation ideal for entertaining their children in a way that is economical.

Function

A 3 step process that can be repeated through either selecting the Icons at the bottom menu bar or alternatively swiping left or right between Their Location and where they have been.