Introduction into map enthusiasts
The social thing I am seeking to create is for the map enthusiast tribe, a group of people that enjoy exploration and using their own observation to seek a path rather than being given a set destination.
Analysis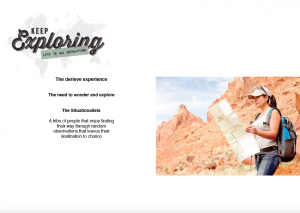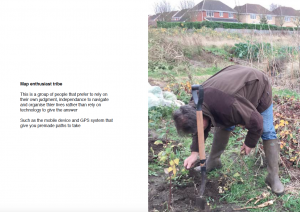 Essay related to tribe member Influence 
What is positive about independance a comparison of maps and GPS (link to PDF)
Reflection
The map enthusiasts enjoy exploration, however they have a dislike towards technology due to the constant guidance that technology gives. I aim to look into how members of the tribe respond to technology that tries to give them a solution.