Introduction to Psycho geography
In the process of researching methods of exploring similar to being lead by a dog, I was lead to the situationalist exploration method that uses psycho geography.
Analysis of of psycho geography (click image)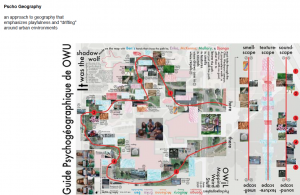 1960 Psycho Geography
Psycho geography as seen in my in the image below demonstrates a need to resist conformity, the need to explore through a different perspective by creating to the environment around the practitioner. Merlin Coverley states that the exploration of these tribe members react to a "changing moods of the street" demonstrating a reaction to the surroundings. Coverley's goes on to speak about how the same location can be "reshapes by the practitioner" through their reaction and exploration of the environment. Coverlets book inspires me into the idea that the users reaction to the environment leads them on exciting paths that creates a different perspective of that location through exploration.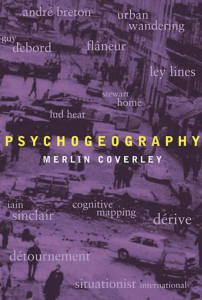 (click to see image & notes)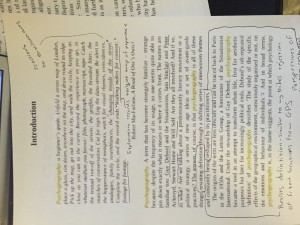 Analysis of Sound Walk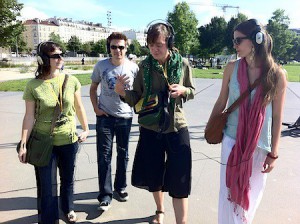 Analysis Interactive Furniture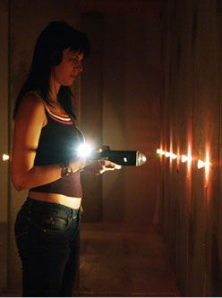 Reflection of what to do based on research
Based on psycho geography, Raby and sound walking I am inspired to seek and develop a social thing for the map enthusiasts that allows them to "reshape" their perpectives of the environment. Creating a new "footage" of the same location, through changing the moods of the streets, guided by an invisible force (magnetic waves).
Which can only be sensed through the social thing, as it takes you on a journey with no set destination.
Application of knowledge towards social thing
Fascinated by how members of the tribe use psycho geography to create their own random path that is more memorable and engaging, I am reminded of the way playful technology used behaviour of animals to create the illusion of living behaviour. I believe that I can replicate the experience of psycho geography, by adapting the dogs (treasures responsive object) behaviour of responding to the environment into a navigation social thing.
Prototype application
look into what kind of sensors to use, how will it be worn, how would it effect you as you walk around the surroundings.