Applying human perspective to canines
After conducting the behaviour survey, I mentioned to the zoologist that it was missing a speculative view of what the animals were thinking from a human perspective as it conducted. We considered what the dogs mind set was and what their needs are and voiced a speculation of what she would be thinking at the times of interaction.  Follow the interactions of the dog as we apply speculative design to animal behaviour and click on the sound attached below the image.
Bob  has woken up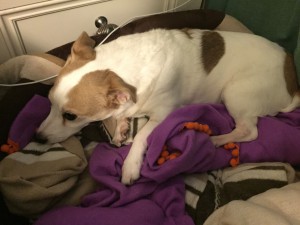 BOB GOES FOR BREAKFAST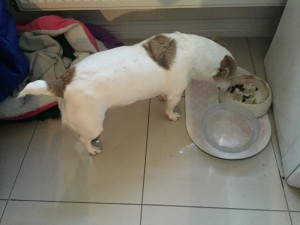 BOB AFTER BREAFAST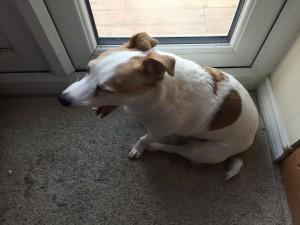 BOB OUT FOR A WALK
BOB FETCHES THE MORNING MAIL
BOB GREETS FAMILY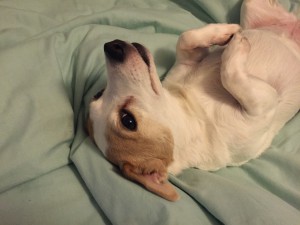 BOB TREATS HERSELF

Conclusion
The above interactions takes you through what I believe a dog will interact with and the mindset she has as she goes through her day. The goal is to use this information to find a interaction method for design that takes into account the dogs pint of view to help dogs adjust and engage with new environments or better connect with their surrounding to avoid issues in their health and behaviour from developing.
Feedback
Please if you are viewing this blog give your feedback to how you in the same situation would react and what you life as a dog would be like.